About Synergy
Located in the "Jacksonville Marina Mile", we are licensed medical professionals, Physical Therapists (PT) and Massage Therapists (LMT) who have had comprehensive training through Polestar Pilates Education, LLC and have completed the rigorous post course testing.
We combine the genius of Joseph Pilates' work with the science of western medicine and the wisdom of eastern medicine in an effort to truly treat the whole patient/client rather than their symptom or symptoms.
Our Studio
Synergy Studio was founded in November of 2000 by Physical Therapist and Pilates Educator, Lynn Peterson, PT, DPT, NCPT. Her vision was to offer a holistic approach to movement and health, utilizing Pilates as treatment for her Physical Therapy patients. 
Since 2000, Synergy Studio has flourished into a staple in Jacksonville's wellness community, and evolved into a haven for local Pilates Enthusiasts.  It has also transformed into a premier place to go for those seeking highly specialized body work and massage treatments.  

Convenient Class Schedules
The Studio offers a variety of services including Group Reformer Classes (all Synergy Reformers have been updated to the Konnector system), Group Mat Pilates Classes, Online Classes, and Private Pilates Sessions in-studio and online. Synergy Studio also offers an array of Body Work services, including Deep Tissue Massage, Hot Stone Massage, Swedish Massage, and CranioSacral Therapies.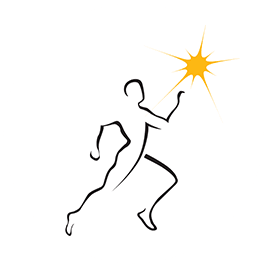 Synergy Studio is North Florida's Only Polestar® Education Studio
POLESTAR® creates life-changing movement experiences by fusing Pilates, physical-therapy and mind-body energy systems, with facilities worldwide. Polestar invites everyone to enjoy a healthy, active lifestyle; addressing health and fitness issues associated with sedentary habits, and enhancing elite athlete performance.

Physical Therapy, Delivered in a Quiet, Private Setting
Our one to one treatment ethic sets Synergy Studio apart from most outpatient physical therapy settings. Your therapeutic exercises will be performed on apparati designed by Joseph Pilates, using his method of movement to provide an always changing and always challenging continuum of functional improvement.
Testimonials from students
"From therapy, to preventative care, to strength and movement their staff is educated and in tune. They have helped me make positive permanent changes!"
– Amber O.
"I was traveling from out of town and was looking for a studio to visit. I really enjoyed Lynne's class! Will visit again next time as well."
– Christy K.
"Very knowledgable professionals and a beautiful space!"
– Trent M.
Interested in Learning More?