Lynn Peterson
Synergy Studio was founded in November of 2000 by Physical Therapist and Pilates Educator, Lynn Peterson, PT, DPT, PMA-CPT. Her vision was to offer a holistic approach to movement and health, utilizing Pilates as treatment for her Physical Therapy patients. She realized early on that the use of the Pilates Method was the most effective excericise system to help her patients acheive their mobility and funtional goals. Physical Rehabilitation utilizing Pilates soon became just one page in Syngery Studio's book of services.
Since 2000, Synergy Studio has flourished into a staple in Jacksonville's wellness community, and evolved into a haven for local Pilates Enthusiests. It has also transformed into a premier place to go for those seeking highly specialized body work and massage treatments..
The Studio offers a variety of services including Group Reformer Classes, Group Mat Pilates Classes, Prenatal Pilates Classes, Private Pilates Sessions, and Private Yoga Sessions. Synergy Studio also offers an array of Body Work services, including Deep Tissue Massage, Hot Stone Massage, Swedish Massage, CranioSacral Therapies, and Active Release Technique (ART).
The services offered at Synergy Studio are provided by the most experienced Physical Therapists, Certified Pilates Practitioners, Licensed Massage Therapists, and Body Work Specialists in Jacksonville. No matter what your Physical Rehabilitiation, or Movement Goal may be, Syngery Studio and it's team of Licenced Professionals has something wonderful to offer your body.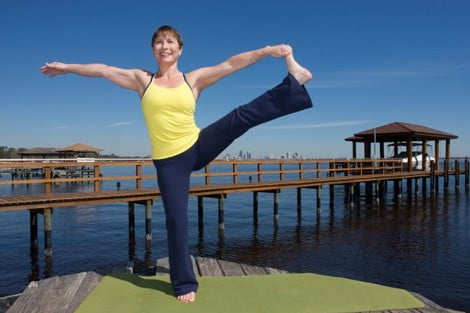 Lynn became a licensed physical therapist in 1997, a certified Pilates practitioner in 2000, and an Educator with Polestar Pilates Education in 2009.  
Lynn graduated from the Doctor of Physical Therapy program
at USF in 2016
Lynn's continuing education resume includes:
Certified Kienesio Taping Professional

John Barnes Myofascial Release

Jones Strain-CounterStrain

Ola Grimsby Manual Therapy


Polestar Pilates Advanced Teacher Training

Regular Attendee at PMA and APTA Professional Conferences.
Lynn's philosophy toward learning is: one should never stop learning, never stop trying to improve as there is much more out there to master than a lifetime can accomodate. It is a privelege to have the resources to continue to pursue personal growth, so make the best of what you have!